altahrir, news of Islam, Muslims, Arab Spring and special Palestine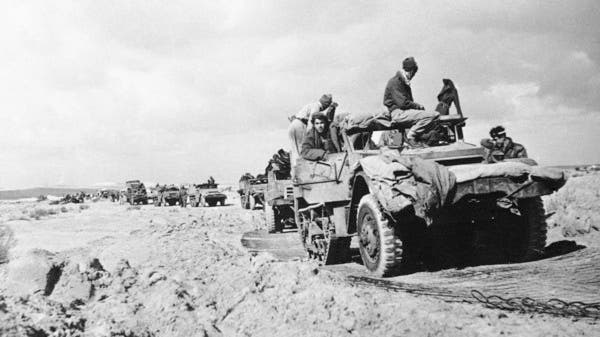 A column of Israeli army half tracks travel through the Negev Desert area of Palestine during recent action against the Egyptians, Jan. 6, 1949
She was abducted on Aug. 12, 1949, 66 years ago this month, by Israeli soldiers near the Nirim military outpost in the Negev desert, close to the Gaza Strip. The unnamed Palestinian Bedouin girl, in her mid-teens, was then raped and executed.
Her tragedy remained hidden in the Israeli army's archives for 54 years, recorded in military court testimonies and a single entry in former Prime Minister David Ben-Gurion's diary, where he referred to it as a "horrific atrocity" in the early years of the state.
In 2003, Israeli newspaper Haaretz obtained classified documents including the testimonies of the 20 soldiers involved in the case, and published an article in Hebrew on the account. It did not receive media attention.
The girl was brought back to…
View original post 616 more words